Posted on August 01 2022
What size swivel to use?
There's nothing better to avoid twisted lines and tangles than swivels for fishing with lures. The relative size of swivels is totally objective and relates to the fish you are after, your line and hook sizes and thickness, etc.
When choosing the proper size, you should pick a fishing swivel with a maximum strength that is a little bit heavier than your leader line. If you're not stealth fishing, you can also go another size larger than your leader line's strength and you'll get that much more insurance against line twist. A smaller swivel is stealthier, but a strong swivel is more critical when you're fishing for big game.
However, the size and strength rating of barrel swivels could be significantly different due to various brands and manufacturers. In this article, the strength rating of commom brands' barrel swivels seizes are listed.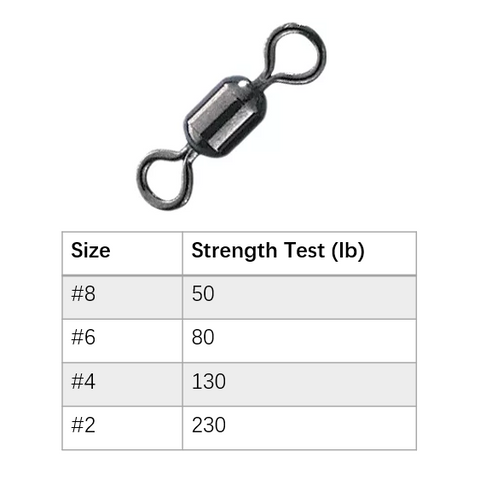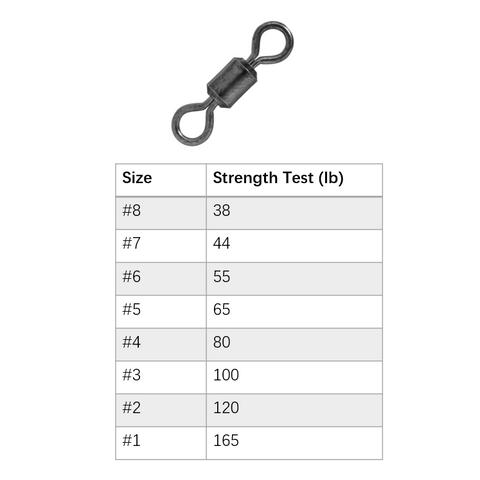 Eagle Claw Powerlight Swivel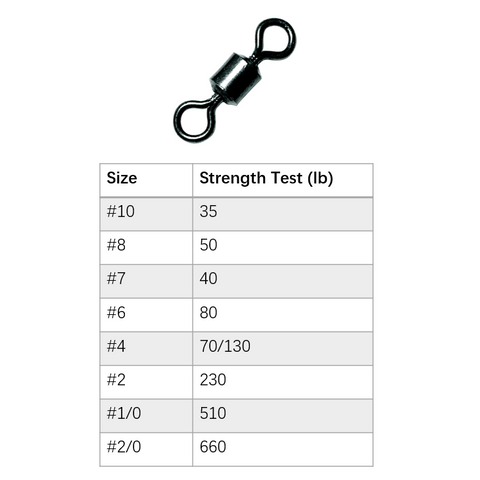 Dr.Fish Rolling Barrel Swivel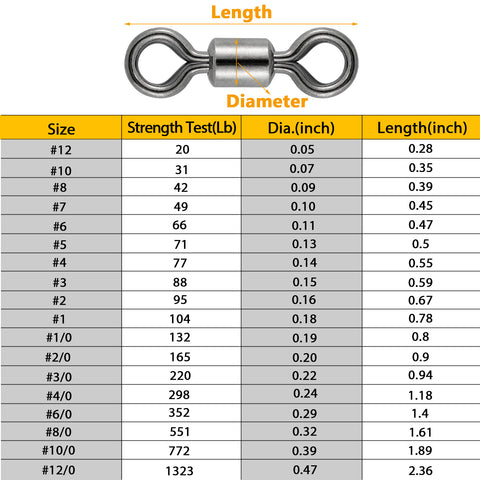 If you're not sure what size swivel to use, you can buy a barrel swivels kit that offer bulk packs of multiple sizes and then use a fishing swivel sizes chart to have a custom-created selection.